YOUR BEST CHOICE FOR LONG DISTANCE MOVES
Utah may be a beautiful state and a lovely place to live, but the world is a pretty big playground, and if somewhere else is calling your name, we'll help you get there! We offer long distance moving services, which will help you to have peace-of-mind throughout the whole process. Whether you're moving next door to Colorado, or all the way to the northeastern tip of Maine, we'll gladly lend our services.
At SU Movers, our moving staff is properly trained to handle moving all types of objects. We pride ourselves on taking extra care of the items that we move. From fragile decorations to large furniture, everything will come out of the moving truck looking just like it did before. Please always let us know how to handle certain furniture items so we can do our best to accommodate your needs before we start moving your items.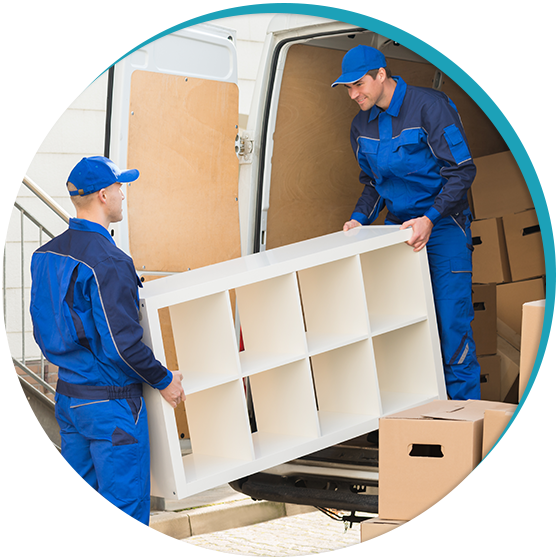 OUR LONG DISTANCE MOVING SERVICES
Pre-move surveys to learn your priorities
Coordinators are your single point of contact
Dependable equipment
High-security, state-of-the-art storage available
Employee background checks
Extensive, ongoing training for all employees
THE BENEFITS OF LONG-DISTANCE MOVING SERVICES
There are many reasons why you can benefit from long-distance moving services. Here are some of the advantages you'll have if you call Southern Utah Movers to help with your cross-country move.
Dependable Help Throughout: Moving across the country can be an intimidating prospect. It's likely you're moving away from a place of comfort, and unless you're moving somewhere with a lot of family, you probably won't have anyone to turn to for help in your new location. By recruiting local long-distance movers from the get-go, you'll have a safe and reliable coordinator the whole time.
High-Security, State-of-the-Art Storage: When moving long-distance, it's likely you'll have to make a lot of stops along the way, some of them overnight. Our moving vehicles have state-of-the-art storage systems that will keep your stuff safe and secure, and their high-security will prevent any would-be-thieves from getting into your possessions.
It's Just Easier With Help: It doesn't matter whether you're moving two doors away or across the country — moving is always easier when you have a hand. We will not only help you transport your stuff across the country, but we'll also help with the packing and moving process. With our professional movers on the job, the entire experience will be much less stressful, and far less fatiguing.
LICENSED AND INSURED FOR YOU
Why is being licensed and insured so important? It gives you the peace of mind to know that if anything does go wrong, we're going to make it right again. Call today to take advantage of our commercial moving, long-distance moving, and two amazing 80,000 sq. ft. storage facilities for commercial and residential use.
Other Moving Services in UT
Local Moves – If you're planning on sticking around in town, SU Movers has got you covered. Our team will ensure that your moving experience goes smoothly by working through a list of your priorities. We even offer a free month of storage services when you buy a local move service in case your move is more complicated than just moving from Point A to Point B. Local moving services are available from SU Movers — contact us today for more information.
Special Furniture – What if you have special furniture that needs to be handled very carefully? SU Movers can do that, too! We are the best choice for moving pianos, gun safes, or anything else heavy and specialized. Our expert movers will work hard to ensure that your expensive furniture items are taken care of properly during your move. Moving special furniture items may incur an additional charge, please contact us for more details.
Mobile Homes – Ready to plant your mobile home down on new turf? SU Movers can help with that, too! We'll help you pack and prepare for the move, transport your mobile home, and install it on the new lot. Mobile Home Moving Services vary in cost by distance, mobile home size, the township destination, and more, so be sure to check out our full page on mobile home moves.
Pilot Car Services – Got a huge, oversized moving truck? We can help you navigate the roads with our pilot car service. Pilot cars are available 24/7 to help drivers watch out for dangers such as road obstructions, traffic violations, safe driving of your load, and potential traffic accidents to make sure your haul arrives without any issues. Add pilot car services to your local move today.
Get Started Today
Our moving company will make any Utah move easy. For every type of move — local, long distance, even out of the country — we'll be there every step of the way until the job is finished. Getting started is easy — all you have to do is contact us today for a free quote. Whether you're moving to Cedar City, Salt Lake, or anywhere else in Utah, SU Movers will make it easier.
TO EASILY MOVE ACROSS TOWN, CALL TODAY: (435) 216-3111
Across the city | Across the country | Across the border