NEED SOME MOVING HELP?
Even if you're just moving somewhere nearby, moving can be an exciting and life-changing experience. But there's one thing that just about everyone can agree on: moving is not a whole lot of fun. And when you reach out to your friends and family for help, suddenly everyone is busy.
Are you simply dreading the prospect of loading one heavy box after the other into a cramped vehicle? Instead of tiring yourself out and taking all day, why not call the best moving company in Cedar City instead? At SuMovers, our packers and movers have helped countless people to relocate locally and across the country.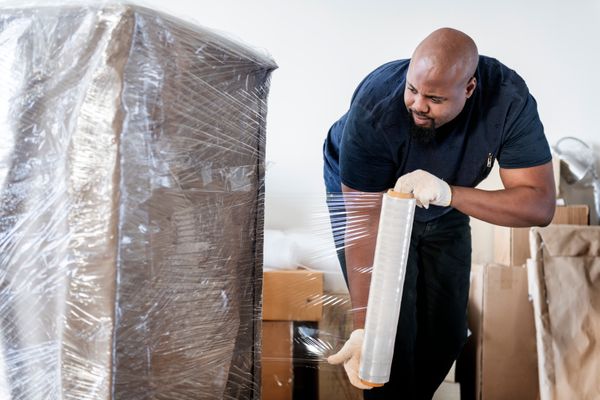 THE SOUTHERN UTAH MOVERS ADVANTAGE:
Pre-move surveys to learn your priorities
Coordinators are your single point of contact
Dependable Equipment
High-security, state-of-the-art storage available
Extensive, ongoing training for all employees
YOUR BEST CHOICE FOR LOCAL MOVING
Every local move will be treated with the same care and respect as if it was our own home. For all your residential and commercial moving needs, contact SUMovers today.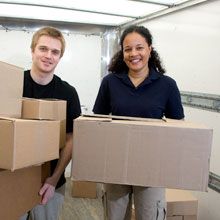 Are you looking for highly-qualified, hard-working packers and movers to help you out on moving day? Look no further — Southern Utah Movers has you covered. Our employees are trained rigorously to get the job done right the first time. Plus, we continue to train our movers throughout their employment, so we just keep getting better. Don't trust just anyone with your personal belongings — trust the experts at SU Movers.
At SU Movers, we've been helping folks in Cedar City and the surrounding areas with local moves for over eight years. Back then, it was just one guy, a moving truck, and a dream. But today, we've scaled to the point where we have dozens of skilled moving professionals and a fleet of vehicles.
In other words, you should have no doubt that you're getting the best-of-the-best service when you call SU Movers. We carry out our moving jobs quickly and efficiently, allowing you to kick back and relax while we do the heavy lifting.
We take extra special care of the items we move. Our expert movers have experience moving everything. From small fragile objects to large solid wood furniture pieces, everything will come out of the moving truck looking just as it did before. We'll wrap any furniture in plastic wrap and foam so that it doesn't get scratched while moving. Please always let us know how to handle certain furniture items before we start moving them if you are concerned.
Licensed and Insured For You
Why is being licensed and insured so important? Because it gives you the peace of mind to know that if anything might go wrong, we're going to make it right again. At SU Movers, our entire team is licensed and insured. While most moving jobs go just fine, there is always the potential for accidents, but you can leave it to us to handle everything if something goes wrong.
Storage Services
Do you need to make use of a storage facility during your move? Ask us about our 80,000 sq. ft. storage facilities for commercial and residential use! We know that moving can be complicated, and sometimes it's not as easy as just moving from Point A to Point B. If you need us to keep some of your belongings in storage, all you have to do is ask. With every move, we want to make sure that every single one of your needs is met.
Right now, SU Movers is offering a free month of storage when you buy a local move service. If your leases don't line up just right and you need a place to store your belongings for a while, we've got you. Leave your boxes in our storage units for up to a month for free, or continue using our storage at an additional cost per month. And don't worry, of course, we'll help you transfer it all out of storage once it's time to move into your new home.
Other Moving Services in UT
Long-Distance Moves – Maybe you're moving a little bit further than just "local". That's okay, SU Movers are here to help you still! While our local moving services cover southern Utah, including Cedar City, Enoch, and St. George, we can help you move just about anywhere in the country. Long-distance moving services are available from SU Movers, contact us today for more information.
Special Furniture – What if you have special furniture that needs to be handled very carefully? SU Movers can do that, too! We are the best choice for moving pianos, gun safes, or anything else heavy and specialized. Our expert movers will work hard to ensure that your expensive furniture items are taken care of properly during your move. Moving special furniture items may incur an additional charge, please contact us for more details.
Mobile Homes – Ready to plant your mobile home down on new turf? SU Movers can help with that, too! We'll help you pack and prepare for the move, transport your mobile home, and install it on the new lot. Mobile Home Moving Services vary in cost by distance, mobile home size, the township destination, and more, so be sure to check out our full page on mobile home moves.
Pilot Car Services – Got a huge, oversized moving truck? We can help you navigate the roads with our pilot car service. Pilot cars are available 24/7 to help drivers watch out for dangers such as road obstructions, traffic violations, safe driving of your load, and potential traffic accidents to make sure your haul arrives without any issues. Add pilot car services to your local move today.
Get Started Today
Our moving company will make any Utah move easy. Not only do we offer local moving services, but we can also move you anywhere in the country — and we can even help you move outside of it! No matter what, we'll be there every step of the way until the job is finished. Getting started is easy — all you have to do is contact us today for a free quote. Whether you're moving to Cedar City, Salt Lake, or anywhere else in Utah, SU Movers will make it easier.
TO EASILY MOVE ACROSS TOWN, CALL TODAY: (435) 216-3111
Across the city | Across the country | Across the border