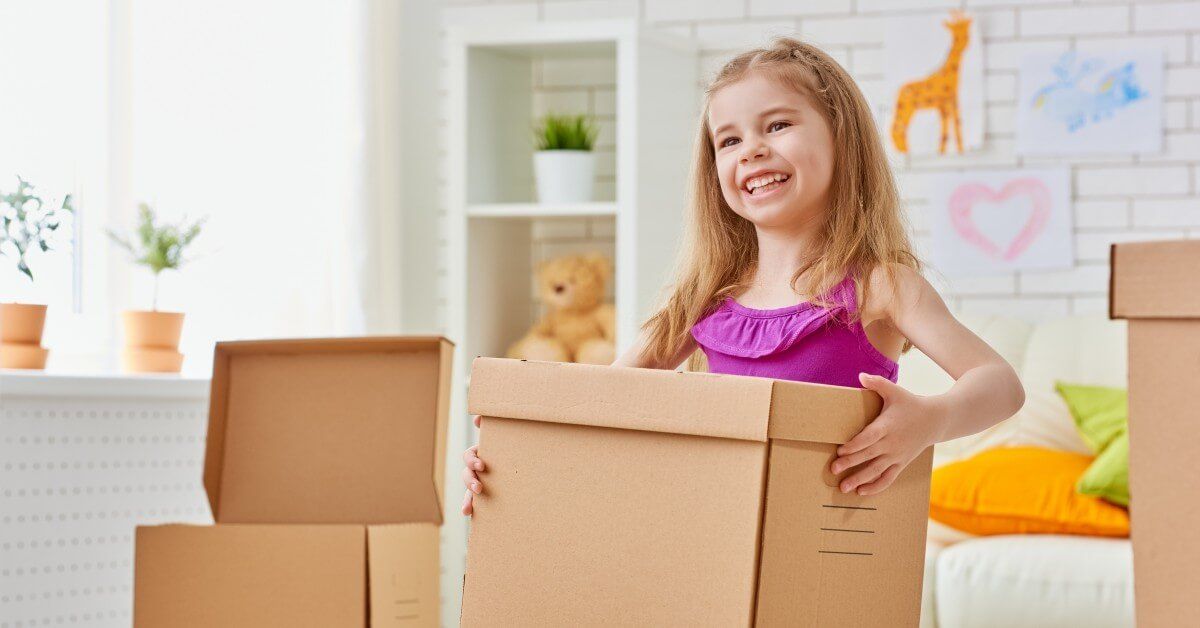 Tips for Moving with Children
Whether you're planning on moving in the near future or you are in the process of preparing for a move, there are a million things that need to be done. When you add children to the equation, your to-do list for the move can be extremely overwhelming. That's why, in today's blog post, the team at Southern Utah Movers is going to go over a few tips to make moving with children even the slightest bit easier. Let's jump right in!
Start Early
There are so many different things that need to be done when moving from one house to the next. Between packing and paperwork, time moves fast, and the last thing that you want is to be stressing at the end.
As we mentioned earlier, adding children to the equation can make a move just a little bit more challenging, which is exactly why you want to get started as soon as you can. By getting a head start on your packing and preparing for the move early on, you don't have to worry about stressing out days before the move. Trust us, you won't regret getting a head start.
Let Your Kids Help Out
One of the best things that you can do when you're moving with kiddos is to let them help. Though they might be young and small, there are still various ways that they can help you get packed up and prepared for the move. Maybe this is in the form of having them clean up their rooms and packing toys up in a box and decorating it so that you can distinguish them when you've arrived at your new home. Even these small tasks can make them feel engaged and a part of this new chapter.
Take Advantage of Kid-Free Time
Even though children can be extremely helpful during a move, taking advantage of the kid-free time that you do have is a must. Utilizing this time to pack up fragile or heavy items ensures that these items aren't damaged and allow for you to make some progress with the more tedious parts of packing. If there isn't much kid-free time, having a family member babysit for a weekend or even a night can help you make a dent in your to-do list.
Visit the New House
The overall process of moving with children can be a bit more challenging, but it's certainly not the only thing that needs to be considered when moving with kiddos. This big change can be scary and overwhelming for kids. To ease the nerves of leaving a place of comfort for a new house, make sure that you take some time to visit your new house with your little one. Let them walk around and get familiar with the layout. You can also ask them about what colors they might want to paint their bedroom or how they'd like it organized. These types of activities can help them feel much more comfortable during the move, making the transition easier for everyone.
Let Southern Utah Movers Help
When you're juggling a big move and kiddos, a professional moving company can make the process even the slightest bit easier. Southern Utah Movers has proudly provided high-quality moving services to residents of the Cedar City area for years. Give us a call today, and we would be more than happy to answer any questions, provide you with a quote on the services that you're interested in, or get your move scheduled for you. At the end of the day, our goal is to provide our customers with a smoother move than they've had in the past. Let our moving company be the ones to help you start this next chapter of your life.